Rotary Markets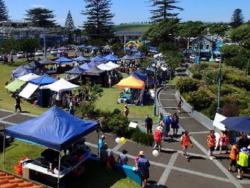 Held under Covid19 Conditions- Social distancing applies and Park only available.
3rd Saturday-Each Month-A wonderful family event - come along to our Rotary market and browse the large variety of stalls for all your needs. Our market stalls include toys, books, arts and craft, clothes, leather goods, handmade candles and of course our famous food stalls - try some Singapore dumplings, gozleme, home made pies and sausage rolls, cakes and local produce.
Event
Date From : Sat Jun 19, 2021 : 08:30
Date To : Sat Jun 19, 2021 : 13:30
Read more...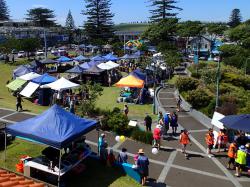 Look forward to seeing everyone at the Rotary Markets on Saturday 19th June
Look out also for our major fundraser- The Car Raffle- tickets just $25. See also seperate item, with direct link to the Raffle page further over in this Latest News section.
For Stallholders, please click on Rotary Markets on main menu line and then click Information for stallholders, this also has contact information and direct message link to the Market Committee
Read more...