Rotary Markets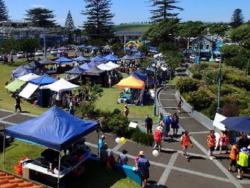 Back under Covid19 Conditions- Social distancing applies and Park only available.
3rd Saturday-Each Month-A wonderful family event - come along to our Rotary market and browse the large variety of stalls for all your needs. Our market stalls include toys, books, arts and craft, clothes, leather goods, handmade candles and of course our famous food stalls - try some Singapore dumplings, gozleme, home made pies and sausage rolls, cakes and local produce.
Event
Date From : Sat Oct 17, 2020 : 08:30
Date To : Sat Oct 17, 2020 : 13:30
Read more...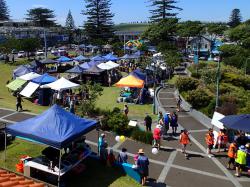 The Gerringong Rotary Market is held on the third Saturday of every month, from 8:30am to 1.30pm in the park adjacent to the Gerringong Town Hall in the beautiful town centre. Due to new Covid19 events in NSW the Hall cannot be used.
Special conditions apply-to enable re-opening under Government requirements
Restart_market_info_for_stallholders_1.pdf
Read more...